Marques de Vargas
Spain, Rioja
Mentioning the name Marqués de Vargas means referring to a dynasty of four generations devoted to the production and commercialisation of outstanding wines from the Rioja, since the Marquisate of Vargas is held by a family that has close ties to this acclaimed Spanish winemaking region.
In 1840, Don Felipe de la Mata, 8th Marquis of Vargas, decided to plant the first grapevines at the Hacienda Pradolagar. Since then, four generations of this family lineage have cultivated the vineyards on this estate. Don Pelayo de la Mata, Count of San Cristóbal, and his brother Don Francisco, 9th Marquis of Vargas, who was elected mayor of Logroño, kept the passion for the vines at Pradolagar alive.
Bodegas y Viñedos del Marqués de Vargas has since became a solid family project established in three Designations of Origin of great prestige: Rioja, Ribera del Duero and Rias Baixas.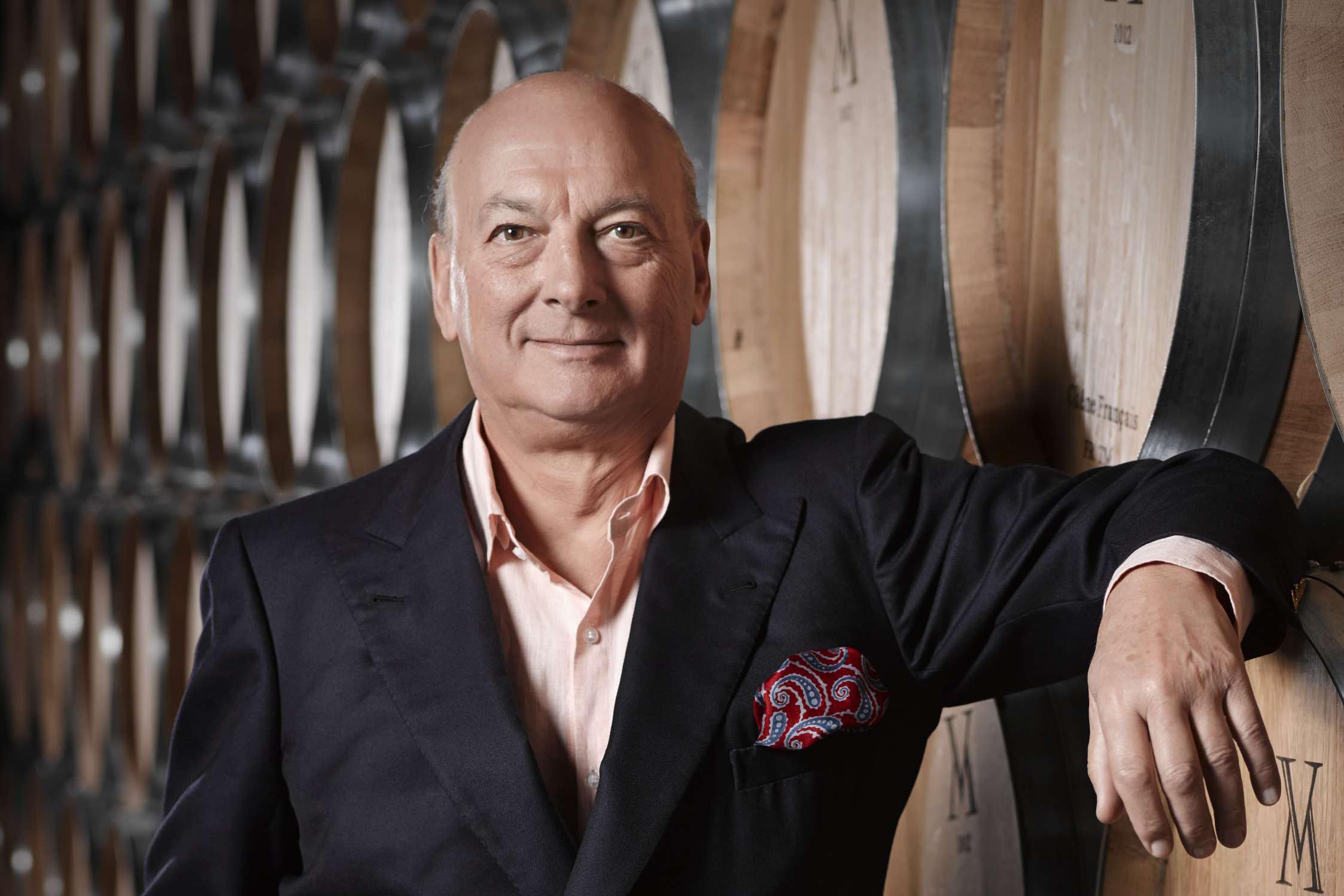 Don Pelayo de la Mata
Today, the Marques de Vargas winery is run by 4th generation winemaker Don Pelayo de la Mata, 
Count of San Cristóbal, and his brother Don Francisco, 9th Marquis of Vargas, elected mayor of Logroño. 
An especially prominent figure was Don Hilario de la Mata, father of the current Marquis, as he was chairman of an important winery group and co-proprietor of another firm in the sector. Don Hilario, an enthusiast of the world of wine just like his predecessors, always dreamed of having a winery of his own and creating a wine with the family's name. Sadly, he passed away while still very young and was unable to see his dream made a reality.
In 1989, Don Pelayo de la Mata, 11th Marquis of Vargas, and his siblings, saw their father's dream through when today's winery was built at the Hacienda Pradolagar estate, in Logroño, at the heart of the Rioja Alta.
D. Pelayo de la Mata: "I remember my father's expression, the gleam in his eyes when he spoke with overwhelming enthusiasm about having his own winery, a dream that he had in mind for many years. As his children, we could not let him down."
The Garden of Hacienda Pradolagar
The Marqués de Vargas vineyards cover 50 hectares and are divided into 32 plots, with red grape varieties typical to La Rioja such as Tempranillo, Garnacha, Mazuelo, Graciano and Maturana.  The vines are grown without the use of herbicides nor pesticides.
Throughout the year the vines are cared for as if they were a garden; they are pruned and grapes are removed at the "veraison" to increase the quality of the harvest. At harvest time, the grapes are collected by plots and the bunches arrive at the winery barely minutes after being picked by hand.
A yield of between 4,000 and 5,000 kilos is produced per hectare. The winery starts to produce their wines at the very moment the grapes are hand-picked. Their "Cuverie" is designed with different sizes and materials of the vats and tanks (oak wood, cement and stainless steel). This means that they can separately vinify each of the 32 plots and then mature the wines in French oak barrels.
Wines produced here are only of the Reserva and Gran Reserva ageing standards. They are racked naturally, without filtering, and aged for several years in bottle before being released into the market.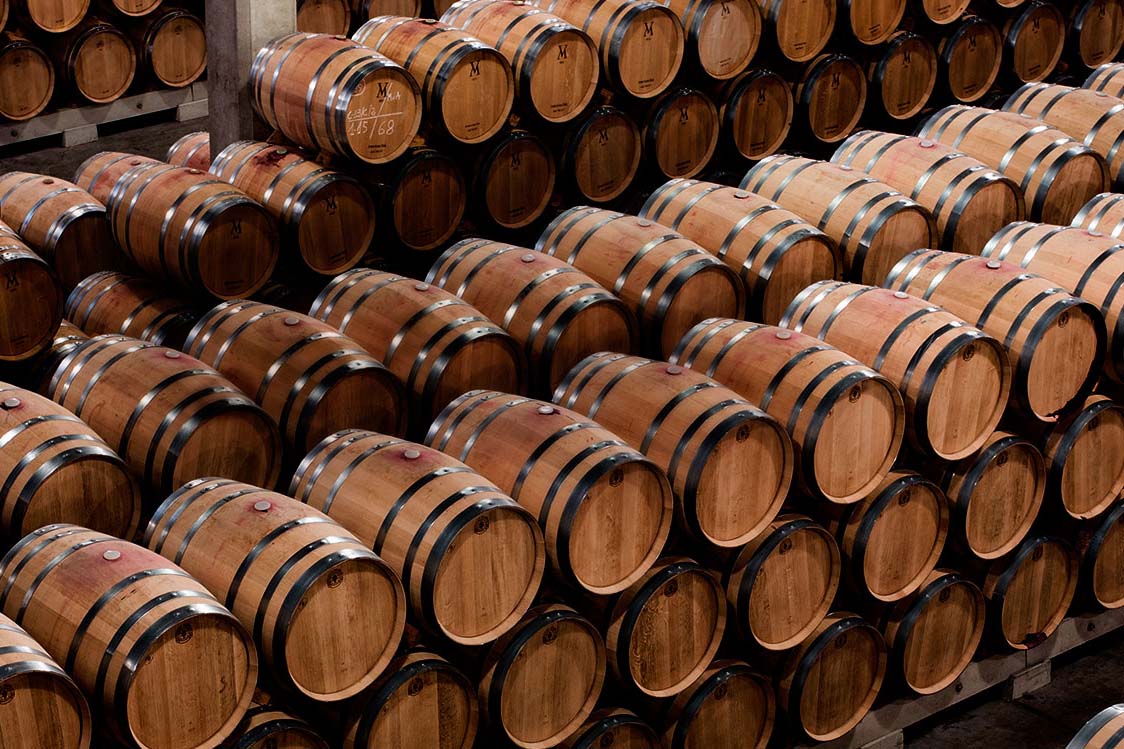 The Use of Russian Oak Barrels
In 1991, the Marques de Vargas estate pioneered the introduction of Russian Oak ageing in Spain. 

The winemakers found that the most important features for distinguishing origins were volatile compounds including eugenol, 2-phenylethanol, vanillin, and syringaldehyde – which give a slightly spicy, mild vanilla aroma.
A trial was conducted using Russian oak from Seguin-Moreau and they were so happy with the results that they created a new wine – the Marques de Vargas Reserva Privada – a wine that is made only in very good vintages. 
Winemaker Francisco Javier Perez Ruiz de Vergara said: "The Russian Oak gives different aromas [from French Oak] during ageing, which resulted in wines of sweeter aromas and more elegant profile."
The Other Projects of Marques de Vargas
The family also owns estates in two other highly prestigious denomination of origin regions: Ribera del Duero and Rías Baixas where they produce limited editions of exclusive, high-end wines! Check them out below: