La Tour Melas
Central Greece, Achinos
"We bet that we could produce a 1st growth wine in Greece."
The winery took up the challenge and in 2000, decided to plant their first vineyard at La Tour Melas. 
At an altitude of 300m, the property is surrounded by ancient, untouched oak forests, overlooking the Aegean Sea. The eponymous tower in Achinos overlooks and guards the vines, all managed with biodynamic and organic techniques. After a thorough earth analysis, Kyros Melas planted 11ha of vineyards on slopes that run down towards the expanse of the Sea, with Merlot, Cabernet Franc and Petit Verdot vines imported from France. This allows the sea breeze to cool the vines during the day, while the rocky terrain keeps the vines warm at night, thus creating an ideal micro-climate. 
In 2006, La Tour Melas dug into the mountain and constructed an ultra-modern gravity-fed winery. They have too embraced ecological, and biodynamic principles in agriculture and wine-making.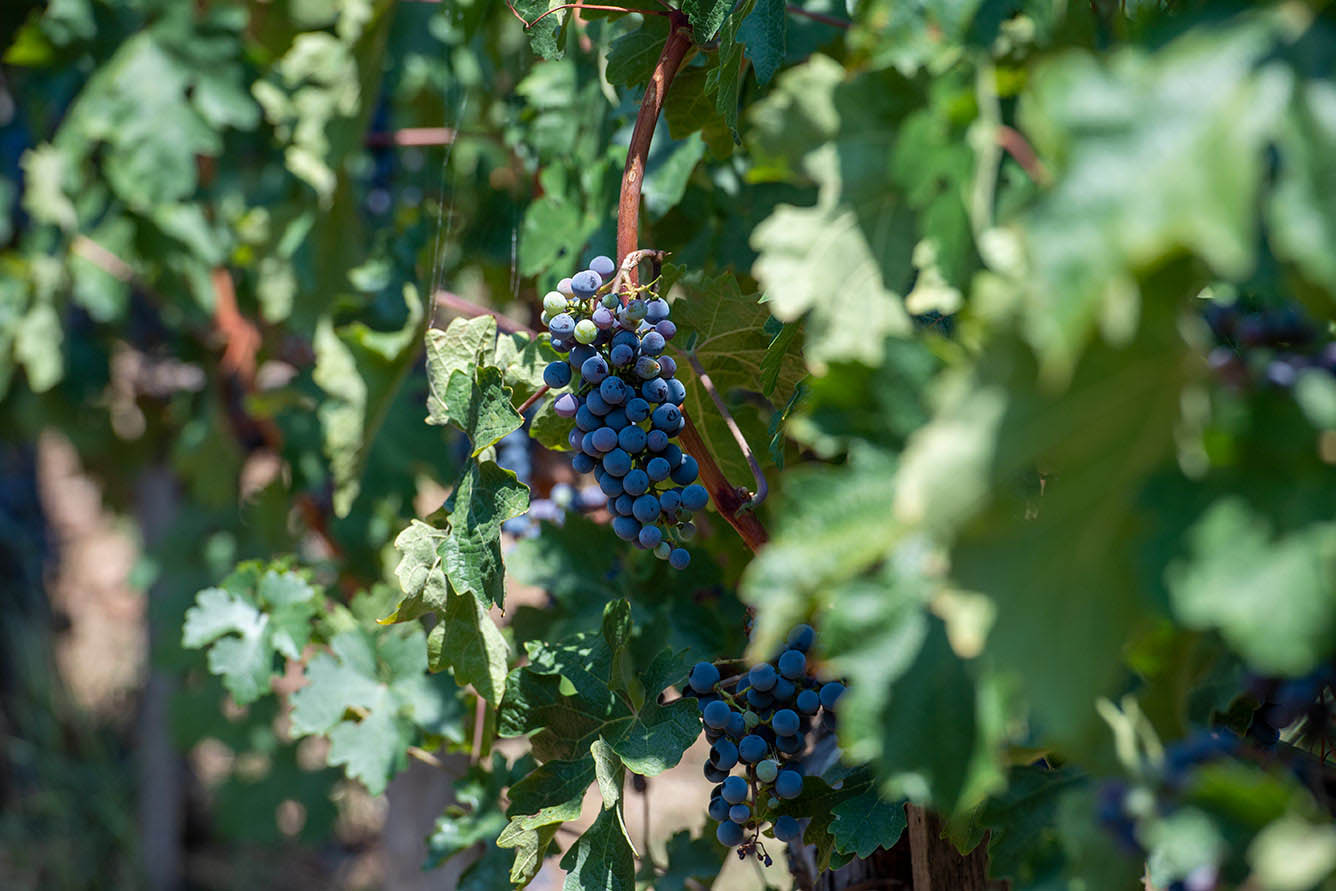 Assyrtiko to 

Agiorgitiko – An Introduction to Greek Wines
With its roots dating back some 6,500 years, Greece is one of the oldest wine-producing regions in the world. Within the last few decades, the Greek Wine Region has gone through significant modernization, specifically the planting of international grape varietals. 
Greece
 is also home to 80 native 

wine

 grapes, each with its individual expression and uniqueness. Even in Greece, indigenous grape varieties were long overshadowed by their far more famous counterparts from Italy or France – indeed many of them almost went extinct until enterprising local winemakers rediscovered them growing in forgotten corners.
But they now form the basis of an industry that is rapidly growing in confidence and sophistication, producing fascinating wines that capture the myriad terroirs of Greece's diverse landscape, from sun-drenched, windswept islands to cool mountain slopes.
Kryo Melas
Kyros Melas is a successful businessman and an aficionado of fine wine and Greece. The inner strength that drives him to produce great wine is based on a personal challenge.
It all started during a dinner in Zurich, while drinking Chateau La Fleur. He bet on Greece, taking up a fellow diner's challenge that he could make a better wine than Chateau La Fleur in his homeland – Greece.
"I was enjoying a fabulous old bottle of Lafleur over dinner in Geneva with an old friend, when he said that he thought it was such a pity that, with thousands of years of winemaking tradition in Greece, the country couldn't produce anything of the quality of the bottle we were enjoying that evening. It was at that moment that I made the decision, that producing an equal to that bottle of Lafleur in Greece was exactly what I was going to do."
Producing an icon wine in Greece has absolutely been part of Kyros Melas' ambition for his estate from day one. With that philosophy in mind, every minute detail at the La Tour Melas estate has been done properly, from the design and planting of the vineyard to the winery and the guesthouses.
His success is obvious, as he managed to make what, by general admission, is a very good wine in a region that is obscure to today's winemaking world – further proof that there's a wine-land in every corner of this country.
The Terroir and Soil
La Tour Melas' terroir of sloping terraces is composed of alluvial gravels and rises up to 200 meters above sea level, separated only by two kilometres. These gravels mainly consist of clays, sands, grits and limestone coastal conglomerates.
The subsoil, which is much more intricate shows the reflection of the ancient history of Greece with its marine sedimentary origins altered by fold plates. This subsoil comprises of schist, siliceous deposits and marly limestone dating back to the Mesozoic era.
The Climate
The climate here is typically Mediterranean with mild wet winter coupled with hot and dry summers. Rainfall is low, at just between 600 and 700 mm. The impact of the sea is very important as the breeze brings humidity and maintains the grapevines cool during the day, whereas the rocky soil keeps the vines warm at night. The terraces are Northeast facing. All these elements combined offer ideal micro-climatic conditions for the production of what is dubbed as Greece's very own first growth!
Winemaking
Wine production in La Tour Melas generally goes through four stages.
1. Manual harvesting & destemming
2. Fermenting in temperature-controlled vats
3. Aging for 22 months in new French oak barrels
4. Bottling, storing, labelling and crating
In 2006, La Tour Melas dug into the mountain and constructed an ultra-modern gravity-fed winery. The underground structure with four levels was designed to be temperature-controlled, which also allows for wine to flow seamlessly by gravity from one step to the next, suitably leaving little need for pumps. 
La Tour Melas uses 90% new barrels every year. Bottling is only done by hand, and correct corking requires repeated inspection of each cork during the process. The bottles rest thereafter in their underground cellars for at least 6 months prior to release.
The Wines of La Tour Melas
Farmed organically and biodynamically, with minimal intervention in both the vineyards and cellars, La Tour Melas wines are a true and honest expression of their terroir. 
Despite being a young and dynamic winery, La Tour Melas is putting Greece on the map of fine wines with honest winemaking philosophies and first-rate wines. Since its first release, Greek wine has now found its icon that will be the basis of everything exciting to come in modern Greece.