Champagne Virginie T
France, Champagne – Sillery
Virginie Taittinger is the daughter of Claude Taittinger, CEO of Taittinger for 46 years, and Catherine de Suarez d'Aulan, whose family owned Piper-Heidsieck from 1851 to 1988. She was genetically programmed to become a Grande Dame of Champagne! Instead, she is creating her own legacy with her very own Champagne House, taking her family heritage to a brand new beginning.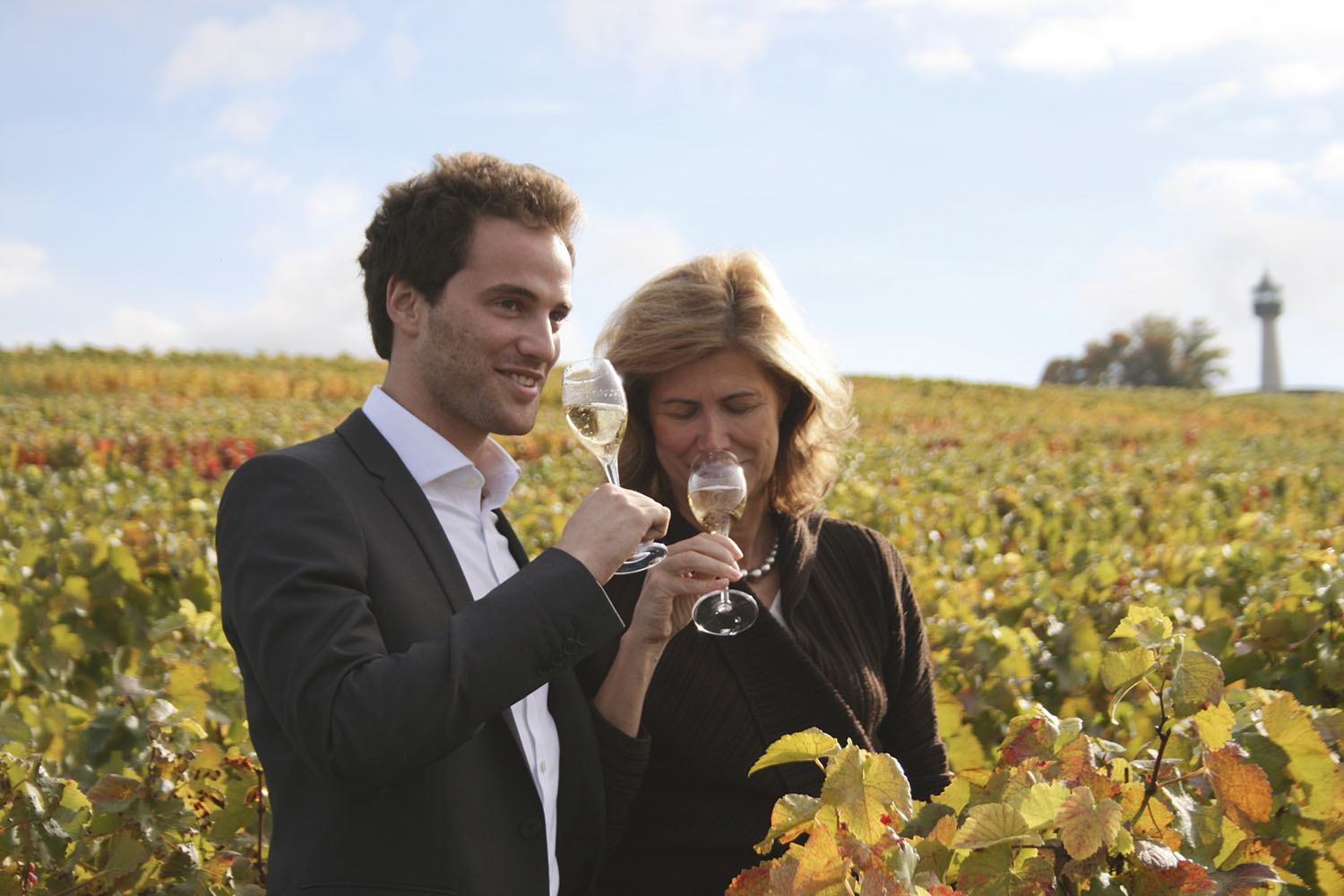 A Mother and Son Duo
The creation of a great Champagne uses our head, hands and heart. Virginie built her Champagne house on solid foundations. In 2015, her son, Ferdinand Pougatch, joined the house as chef de cave in what lies ahead for a promising future, combining both traditions and modern forward-thinking. 
In Virginie's words "

I learned alongside my father to understand and love passionately the Champagne and its region. I now elaborate modern and innovative special cuvées with my son Ferdinand. Their aim being to seduce new generations of enlightened consumers who have a thirst for novelty"
Winemaking
Virginie's cuvée reflects the special features of the great Pinot Noir vines of the Reims hills, enhanced by the delicacy of the Côte des Blancs Chardonnays. Her Brut is a non-vintage made from two thirds Pinot Noir and one third Chardonnay, 85% of which are grown in grand cru vineyard sites in Verzenay and Avize. The remaining 15% come from highly rated crus, including Chardonnay from Villers Mamery. 
Unlike the big houses, she produces her champagne in small batches, where only around 100,000 bottles of the Brut NV is produced each year. 
"My cuvée reflects the special features of the great Pinot Noir vines of the Reims hills, enhanced by the delicacy of the Côte des Blancs Chardonnays. To keep the cuvée dry and fresh, I deliberately kept the sugar content low when carrying out the disgorgement", she said. 
In addition to the Brut NV, Taittinger also makes a rosé blend of Pinot Noir, Pinot Meunier and Chardonnay, which she recommends serving as an apéritif.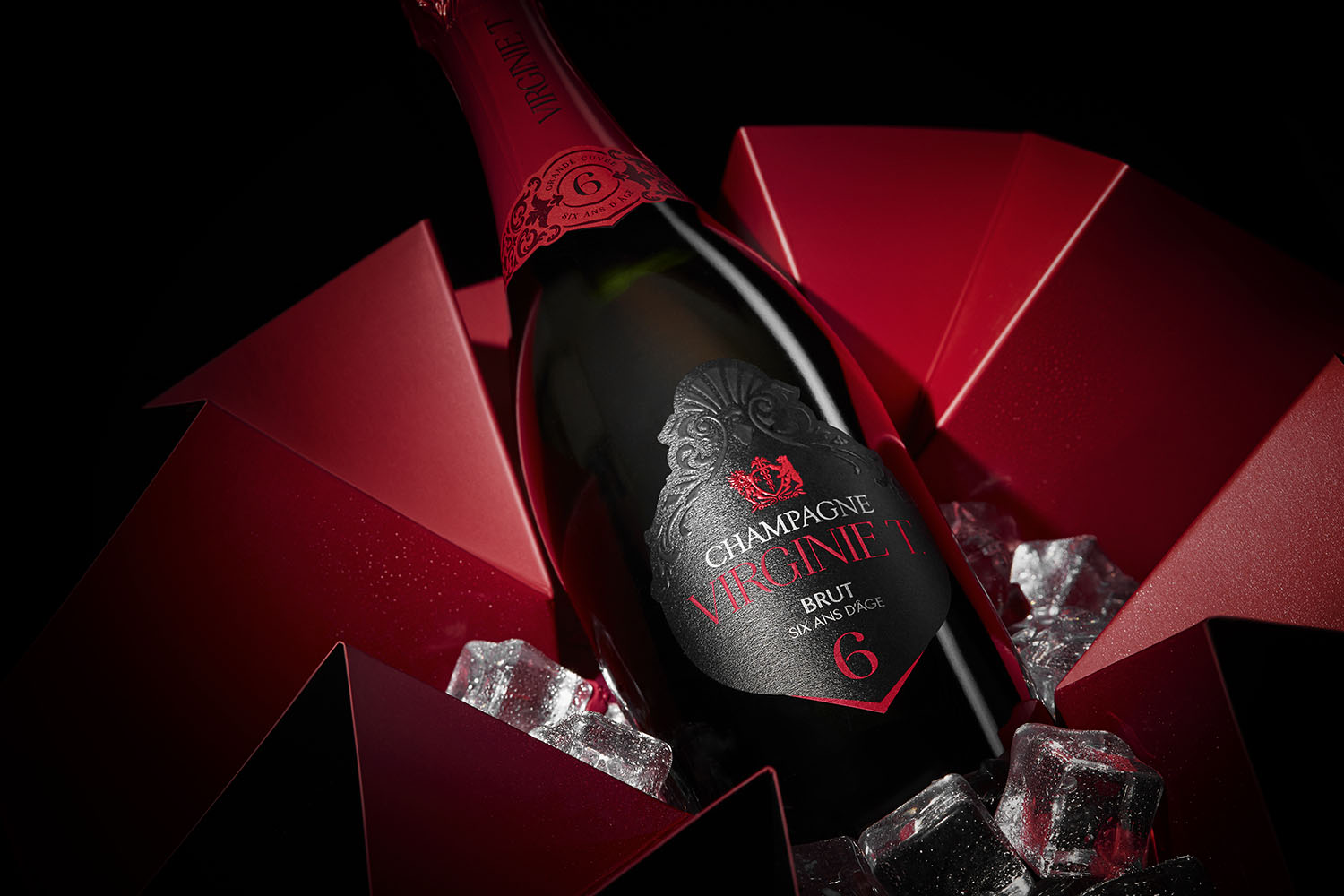 Virginie's Grand Cuvee –  La Grande Cuvée 6 ans d'âge
For her ultimate cuvee, Virginie has chosen to combine only the best Grands Crus from the
2008 harvest, an outstanding vintage, and 15% of reserve cuvee from the 2007 harvest.
Equilibrium and elegance are obtained by assembling the finest vintages of those two great years
The Champagne is then exceptionally aged for 6 years, 
on the lees in their cellars under perfect conditions in terms of temperature and humidity. It also benefits from being allowed to rest for a minimum of 6 months following conditioning in order to achieve perfect maturity.
The result is an outstanding and exquisite Champagne with powerful fruit aromas over a complex body of exceptional length. The Champagne is also packaged in a beautifully crafted box that doubles as a ice chiller. 
On the bottom of the back label of the bottle, the white thermochromic ink on the V becomes red when the ideal tasting temperature of 8°C has been reached.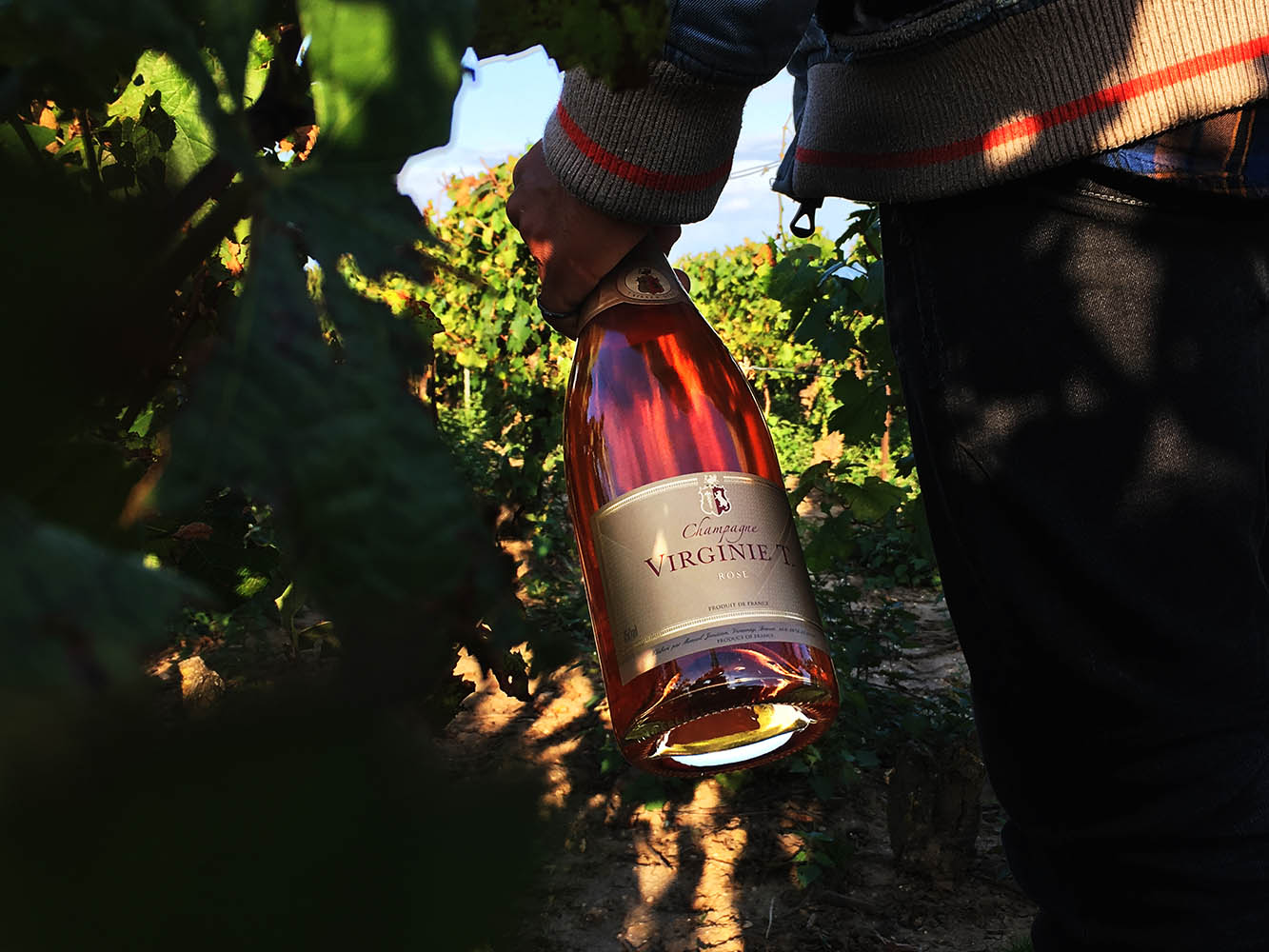 Check out Champagne Virginie-T's all exceptional cuvees on TWDC!
Also, do check out Mr Chng Poh Tiong's take on these Champagnes over at his site!