What's not to love about Grenache, the versatile European grape variety that has been able to adapt to so many different terroirs, vinification techniques and winemaking styles? Whether you call it Grenache or Garnacha, this ever-more-popular grape is more than a passing trend.
Its Origins
Garnacha is one of the varieties whose wines have increased in popularity in recent years. 

Today, Garnacha is one of the top ten most widely-planted grape varieties worldwide, but its ancient origins lie in Aragón, northeast Spain.

 
The first reference data on Garnacha was in 1513 when Alonso de Herrara spoke of a variety called "Aragones" which, according to several experts, corresponds to Garnacha. That is why practically everyone recognizes its Spanish origin.
After phylloxera ravaged Spain's vineyards at the end of the nineteenth century, Garnacha was widely replanted due to its fertile nature and tolerance of hot, arid conditions.
During the 20th century, Chateauneuf du Pape and Rioja were the areas where Garnacha of greatest importance was cultivated, producing wines of recognized prestige. Though, by the end of the
 

century, there was a downturn that led to Garnacha being associated with wines of lesser quality. The main reasons were the susceptibility to millerandage (or shattering) and the scant resilience of this variety (when it produces many kilos it loses its qualities). The grape has since been eclipsed by the Tempranillo, as well as international varieties like Cabernet Sauvignon, Syrah and Merlot.
That is now history as in recent years, the once undervalued Garnacha grape has been experiencing a renaissance – thanks to a new wave of interest in preserving the country's old vines and vinifying them with a more modern approach.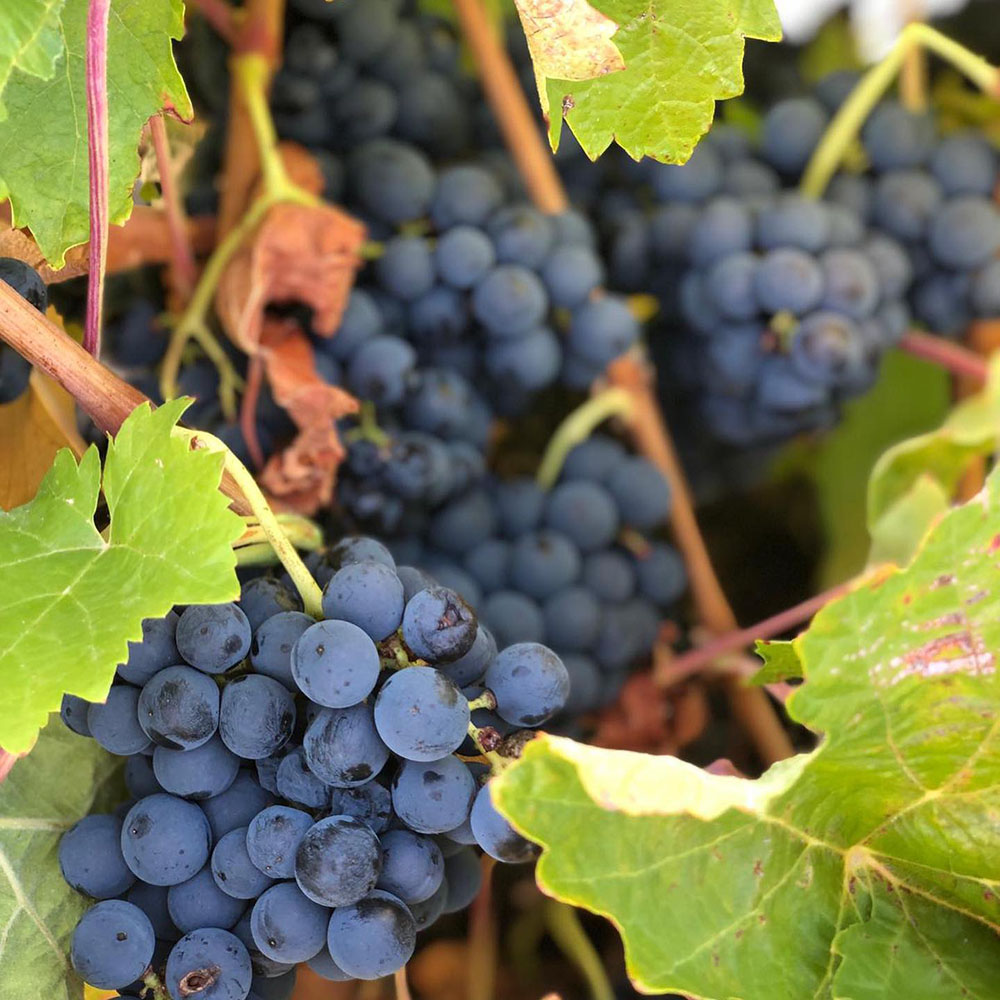 A Thriving Grape
The variety is now widely grown around the world. Because it thrives in dry soils without the extensive irrigation required for many other grapes, Garnacha-based wines are increasingly eco-friendly—a quality that's becoming more and more important for today's consumers.
Grenache
 thrives almost anywhere thanks to its hearty nature and versatility in blends. It has become synonymous with Rhône-style wines, particularly those from 

Châteauneuf-du-Pape

 where the grape reigns supreme. In this storied corner of Southeast France, blends are based primarily on Grenache and often have rounded red fruit flavours and higher-alcohol levels.
In Spain, where this grape is originally from, 

top examples tend to be brawny in structure with dark fruit flavours

.

 

Many producers here make wines based out of 100% Garnacha with diversity in terroir and style. 

In Sardinia and Sicily, the grape is called

Cannonau

and it is the regions' signature red wine. 
Grenache grown in sandy soils is known for its light tannins. In high-altitude limestone-based terroirs, it takes on pleasant freshness and mineral notes. The full-bodied varieties cultivated in stony soils with heat-retaining rocks that warm the grapes at night possess a deep and pronounced fruitiness. Under the added influence of a Mediterranean European climate, you can see why Garnacha is an ideal choice for so many top wines produced in France and Spain.
For several years now, winemakers in northeastern Spain and southern France have been honing their techniques. Garnacha has benefited from upgraded facilities, ongoing improvements to production standards and the push for European vineyards to stay competitive on the international market. Thanks to these developments' great success, this grape continues to surprise and its appeal endures.
The Pinot Noir of the South
Garnacha is a thin-skinned grape, dubbed 'the Pinot Noir of the south', which doesn't bring a lot of tannins to the final wine. But what it lacks in tannins, it makes up for in alcohol – often reaching above 14% abv.
More tannic structure and toast notes can be supplied by oak – although Garnacha can tend towards oxidation and it requires careful handling to avoid overpowering its primary aromas.
For this reason, some winemakers vinify Garnacha at lower temperatures and use whole-bunch fermentation to enhance ripe red fruit flavours.
When it comes to ageing, most Garnacha is better suited to large, used oak barrels (foudres) or neutral containers like concrete eggs to protect its fruit expression and terroir-driven flavours.
Not Just Red
It's easy to forget that Garnacha is not only a red wine grape. Varieties exist in many different colours.
Whether blended or monovarietal, Garnacha expresses itself wonderfully in reds, whites, rosés, sparkling wines, dessert wines and even Vins Doux Naturels. Indeed, you can happily spend a whole evening sipping nothing but European Garnacha. A sparkling Garnacha white or voluptuous rosé as an apéritif, a mineral white served with an appetizer of fish and a strong red paired with grilled meat. Wine lovers will appreciate this variety's many facets.
Tribute to an Underdiscovered Variety
Proyecto Garnacha
The 

'Proyecto Garnachas', or Project Garnacha, 

is derived out of winemaker Raul Acha's passion and enthusiasm for a variety that has historically been maligned for its complicated viticulture. He set out on an exploration journey across Spain, searching for vineyards that best reflect the essence of the Garnacha variety. He had one goal in mind – to bring Garnacha back to its former glory days.
'Proyecto Garnachas de España'
A Documentary on Raul Acha's Journey
The documentary 'Proyecto Garnachas de España' is a journey through the history of Garnacha, the film's main character, accompanied by the people who grow, study or make wine with it. This 45-minute documentary covers the trip carried out by Raúl Acha, a passionate advocate of the varietal, through the basin of River Ebro and the areas that have traditionally grown Garnacha: La Rioja, Navarra, Aragon and Catalonia.
The trip begins at the heart of the family Acha, where Raúl defends the value of the Garnacha vineyards that his great-grandfather planted in 1906 in his village, Cárdenas (La Rioja). The vines were about to be pulled up by his father to be replanted with other more productive varietals. Among Raúl's family, a few believe that Garnacha will disappear because of the complications involved in its production and winemaking. Raúl, therefore, begins a search for areas with old Garnacha vineyards that experience similar issues, and in each of these areas (Calatayud, the Moncayo and the Priorat), he encounters various locals telling him about the history of Garnacha in their area and its evolution.
Following that road trip, Raúl Acha returns to La Rioja with his own project, a collection of wines made from each of the areas he visited on his search for old vines Garnacha. The collection also includes wines made in La Rioja with grapes from the old vines planted by his great-grandfather. The traditional way of harvesting, carried out by his family, is also shown in the documentary, and it ends with a very special tasting of the entire collection, in which we see if Raúl's father – in favour of pulling up the vines – still has the same opinion. The revival of Garnacha begins here…